Timișoara
Timişoara is one of the oldest cities in Romania, a city which aspires to the title of European Capital of Culture in 2021, a cultural centre and a bridge between Romania and the Western Europe. In addition, contemporary art has been writing history here for over five decades.
Its story begins in the 1960s, when the city became one of the most dynamic centres of the Romanian contemporary art. Here the 111 Group was born, the first experimental art group in Romania, having Roman Cotoșman, Constantin Flondor and Ștefan Bertalan as members. After that, in 1970, around Flondor and Bertalan another art group emerged, Sigma 1, with Doru Tulcan, Elisei Rusu, Ion Gaita and the mathematician Florin Codreanu as new members. In 1974 part of the members of the group stepped away from the group and the participations in exhibitions become individual ones. The 80s bring a more individualization of the artists and in this period, the city witnesses more thematic exhibitions.
The first European city with electrical street lighting, afterwards the first free from communism city in Romania and also the city in which the Anticommunist Revolution broke out on 15th of December 1989, nicknamed "Little Wien" for its rich cultural life, its historical landmarks and its downtown architecture, Timișoara will become this autumn a big pedestrian art gallery and a place of meeting for all the exhibition places that are part of the festival, certifying the fact that the cultural legacy and ethnic diversity are the city's strong points.
PRESS CONTACT DETAILS
Art Encounters Foundation
City Business Centre, building A
Coriolan Brediceanu 10
300 011 Timișoara
România
+40-256-491 042
press@artencounters.ro
---
VOLUNTEERING FOR ART ENCOUNTERS
Art Encounters is taking its first steps. Help us organize the first edition of the international art biennale!
If you like contemporary art, speak fluently at least another foreign language, if you are a people person and know Timișoara quite well… come join our volunteers team, by completing this application form. We will get in touch with you right away to see what we can do together.
If you have any questions regarding this matter, write an e-mail to Ingrid (ingrid.diac@institutfrancais.ro).
---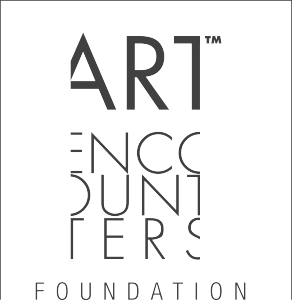 The Art Encounters Foundation is an independent cultural institution, which was set up in 2015 by Ovidiu Șandor, art collector actively involved in the contemporary art scene of Romania, member of The Russian and Eastern European Art Acquisitions Committee of the Tate Modern Museum, London.